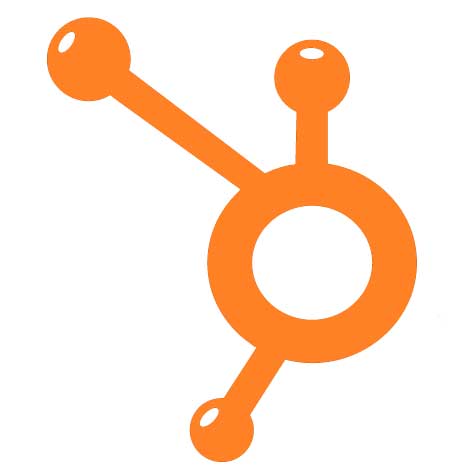 (image via Hubspot.com)
We've been a Hubspot partner for around 2 months now. I can honestly say everyone at Proper Propaganda is thrilled about this fact.
If you've heard about inbound marketing, you've probably come across Hubspot. They're the widely acknowledged leader in the space. Though they sell software, they're a formidable force as a media company, constantly pumping out great content.
I'd heard and knew of Hubspot long before we decided to become their first agency partner in Montreal. We've been doing content, social and other elements of inbound marketing for some time, usually via cobbling together a hodgepodge of tools. However, the Boston area firm has exceeded even my high expectations.
Here are 6 reasons we became Hubspot's first partner in Montreal:
Systems built for sale. Hubspot has a proven approach to inbound marketing. When I say "proven" I mean their systems and philosophies are made for selling. Esoteric bullshit such as "retweets" and "likes" is not enough. Hubspot wants its agency partners to build their businesses. The entire time I've dealt with them this has always been readily evident.
All in one place. As mentioned, we've done the nuts and bolts of inbound before, which as I am learning is an advantage. Hubspot, though, allows us to do everything from one place. This is especially powerful when it comes to analytics. We no longer need 5 different tools – it is all under one roof! That we can also publish landing pages, develop calls to action buttons, and schedule tweets from the same place is even more amazing.
The people. I read a book by Brian Halligan and Dharmesh Shah (HS' co-founders) a few years ago. Impressive dudes. They've built an organization full of great people. Every single person we've dealt with from sales reps, to partner program people, to tech support has been super competent and friendly.
A record of success. We did a significant amount of research before signing with Hubspot. We spoke to people who'd been with them awhile and some newer partners. While no marriage is ever perfect, people had excellent things to say about Hubspot.
The partner program. As funny as it sounds, an overwhelming number of marketers don't sell their own services very well. Hubspot's partner program has a lot of excellent elements to it,  including great ideas about how agencies can up the ante in terms of biz dev.
Content is not a huge problem. Hubspot's systems and software are first rate, but they're useless without content. Content is the gas for the car. We've got the experience and capacity to produce content. If you are considering Hubspot and this is a problem, I'd wager you won't get much out of it.
Kudos to you, Hubspot! We're very happy.