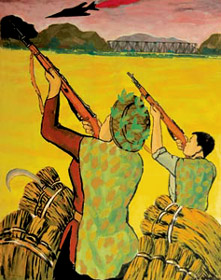 (Note – you can listen to this post here)
We've all heard about how this is a "transformational" time for the PR industry.
Profits are soaring, and technology has made the game of managing relations and influence critical for most firms.
That said, as an industry, we're facing pressing questions that need answers. Here's a short list (if you have others, please leave a comment):
Why don't more PR pros become CEO's?
Are PR schools serious enough about teaching students the nuts and bolts of content creation?
What does the agency of the future look like? Is it PR-only, digital-only, all-in-one?
Is it right or realistic to think that a generalized code of ethics can apply to this business? What are the consequences of not having one?
How come MBA programs tend not to teach students about our craft?
Will the dogged persistence of "traditional" media continue? If so, how can we better service outlets that operate with skeleton staffs?  
What will we do when social media reaches maturity (maybe it already has?)?
Is corporate embedded journalism soon to be a widespread reality? How will we help or hinder things for our employers if/when it is?
I'd love to get your thoughts on these, or other, questions.