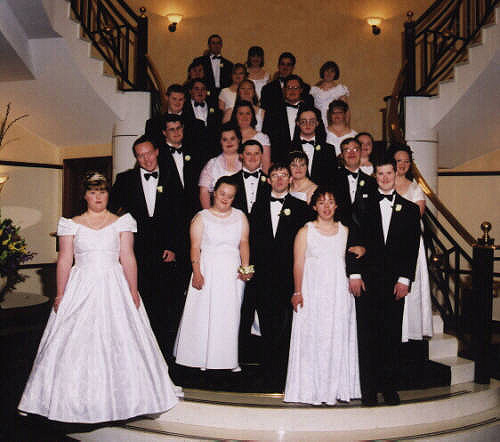 Are you, like the folks pictured above, a debutante? Maybe not, but if your business doesn't have a Facebook page creating one can seem complicated
But it's a good idea. By creating a Facebook business page, you can grow your business, build a community for your offerings, strengthen your brand, and advertise your products and services.
Here are 7 easy-to-follow steps to create a Facebook business page.
1.       Log in to your Facebook account
Enter your Facebook log in details. If you don't have a personal Facebook account, you will first have to create one to set up your business page. If you already have an account, you will be familiar with how Facebook works.
2.       Choose a classification
Once you have logged in, navigate to this page. You'll find six categories listed here:
Local business or place: Select your business category and enter the address of your business
Brand or product: If you choose this, you will need to select the product category and type in the name of your product.
Artist, band, or public figure: For this option, select from the choices and enter the name of the artist or public figure you wish to promote.
Company, organization, or institution: On choosing this option, type the name of your company.
Entertainment: Enter the entertainment type and your name.
Cause of community name: For this option, type in the name of the cause or community.
Once you have chosen the appropriate category and provided the necessary information, click on 'Get Started.'
3.       Provide additional information
Upload photo: Add a profile picture from your computer or website. If you are not uploading your own photo, choose one that best represents you or your business. After uploading, click on the 'Save Photo' button.
Complete about us section: Provide basic information about your business or cause. To improve rankings, add a description and your website. Ensure that the information you provide here differentiates your business from your competitors. You can also cross-link to other social media channels such as your Twitter account. In case you have chosen the artist or public figure category, you will be asked if the page represents a real celebrity or famous person.
Click the 'Save Info' button once you are done.
4.       Enable ads or skip
Choose whether you wish to enable ads. Advertising on a Facebook is a great way to reach your audience but know that this is a paid advertising medium and if you choose this option, you will have to pay using your credit card. If you don't wish to enable ads, click on the 'skip' button.
5.       Improve your page
Add more information to build support. First, update the status of your personal account to bring it to the notice of your fans. Write a message in the comments box and then post the status update.
Add some more photos or videos about your company. For this, click on 'photos' and then once the new page opens, choose the photos you wish to upload from your computer. Also choose a photo for your cover page.
6.       Edit page using the admin panel
The admin panel allows you to edit the information on your page, seek help and build an audience.
The 'Edit Page' tab allows you to manage permissions, update your page, use an activity log, see a list of banned users and add administrators.
The 'Build Audience' tab allows you to invite your email contacts and Facebook friends, share or create an advertisement for your page.
Click on the 'Help' tab if you still have questions on how to operate and maintain your Facebook business page.
7.       Maintain your page
Stay active and add status updates, photos and videos consistently. Post any new information you have about your business to keep your audience in the loop. Be sure to respond to your readers' comments and queries. Post a few times a week but not so often that your fans lose interest.
You're now on the road to Facebook business glory.